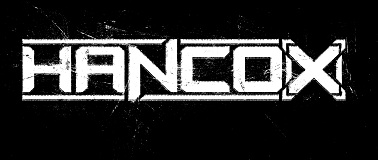 "What does the word HANCOX mean to you? If you hadn't been living under a rock for the last 30 years, you would know HANCOX is synonamous with the romping good time brought to you by Pip Hancox and his band of merry lads from the legenadary psycobilly originals, the Guana Batz. What you might not now, untill now, is......

HANCOX is the solo project created by Guana Batz front man, Pip Hancox during the summer of 2011.

While still enjoying great success singing for the legendry psychobilly band all over the globe, Englishman ,Pip along with members of his US Guana Batz line up, decided that an outlet for a slightly different style but still with same energy and excitement would be a great addition to his love for live performances and a chance for audiences to enjoy what this line-up can produce unrestrained by the mold formed many years before.

The band, all now located in Southern California, consist of Pip Hancox on vocals, longtime Guana Batz drummer/bass player Jonny Bowler on stand up bass, highly accomplished So Cal guitarist Gino Meregillano, and from the Billboard topping band Finch, Alex Pappas on drums.

With the many varied influences and backgrounds combined into one band, not to mention two members hailing from the London nightlife, while the other two cut their teeth in the So Cal music scene, a very unique and powerful sound and feel has been created and captured with their first release debuting in December 2012".